We want to make your video content shine and give your viewers the best viewing experience, which is why we're delighted to announce the launch of our new player skin! From Monday the 12th of December, all players will automatically be updated to the new skin.
Our improved player puts your content in the spotlight by loading your content faster than ever and offering even more customization options. Find out about the improvements we've made and how you and your content will benefit from them.
What are the biggest improvements?
Fresh look
Long story short: it looks better than ever. We've upgraded the player skin to be more in line with the latest design trends, making it easily recognizable for users and a more pleasant experience overall.
New customization options
We've taken player customization to the next level and expanded on many previously available options. In addition to styling the player with your own colors and logos in a modern way, you can also select from different play buttons, player shapes, and more.
The best user experience on every screen
Your video content has to look great on any screen, so with the new player skin, we focused on enhancing the usability of our players on different devices. It seamlessly scales between various screen sizes and types, automatically adjusting controls for mobile devices.
Video content on mobile devices has never looked so good. We've scaled the size of control buttons and increased spacing, making it more intuitive for viewers to navigate through a video on smaller devices.
Going green at lightning speed
We built the new player skin from the ground up, allowing us to choose the best technical framework and reduce the amount of code used. This results in a player that's lightweight and fast! Bonus points: It also means a reduced environmental footprint.
WCAG improved
Our video player was up to speed with WCAG compliance, and we're continuing that in the new version–we've even improved it. One new improvement is that we've changed the contrast of subtitles, making them easier to read.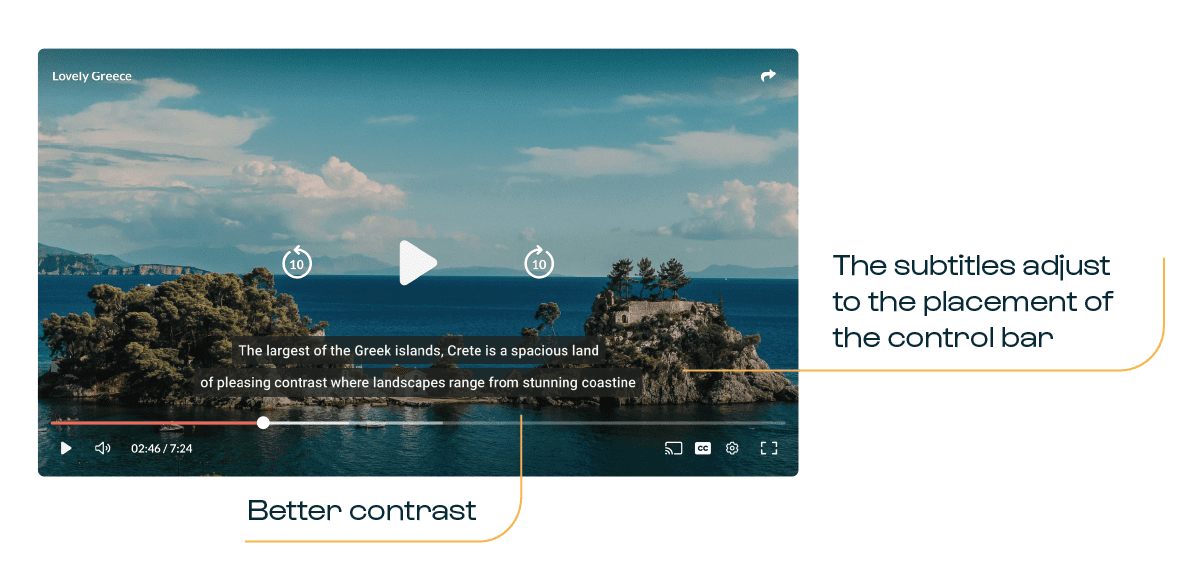 What do these changes mean for your content?
From Monday the 12th of December, all current players will automatically be upgraded, keeping every setting intact–All you need to do is sit back and enjoy the new look. If you have any questions or comments, you can always send us an email at hello@bluebillywig. We'd love to hear your feedback; so that we can keep improving our all-in-one platform.
If you don't have access to our platform yet, but you're curious about the possibilities, you can sign up for a free trial right here.