Kicking Off Success: How Football Clubs Score Big with Fan Engagement & Video Monetization
In the ever-evolving world of football, clubs are now placing their bets on fan-centric strategies. With players transferring between clubs across the globe, the once-local fan base of national clubs has transformed into a dynamic global community. This transition presents clubs with a golden opportunity to establish a robust monetization model, potentially tapping into substantial revenue streams.
While income from media rights, sponsorships, and team performance remains crucial, the potential for steady and controllable revenue through fan engagement has sparked innovative approaches. In this context, video strategies for sport clubs have played a significant role. In this blog, we'll explore five key insights drawn from these leading clubs.
Content Rights and Ownership
Control match footage rights and release it earlier on your platform for increased fan engagement.
Media rights, like those from UEFA and national leagues, dictate when and where match footage can be published. In comparison to social media and third-party platforms such as YouTube, you're able to share match footage up to a few days earlier. Clubs like AZ, FC Basel and Bayer 04 Leverkusen avoid these restrictions by publishing match footage on their own site via their proprietary video platform. This early release enhances its newsworthiness and draws more fans to their website.
Elevating Viewer Engagement: Strategies to Boost Watching Behavior
Take a page from Netflix's playbook to craft a binge-worthy user experience that keeps your viewers glued to the screen. Elevate engagement by seamlessly suggesting personalized video recommendations. As one video concludes, the next effortlessly starts, ensuring a smooth and uninterrupted viewing journey. For even greater success, harness the power of data to tailor your recommendations.
Here's a checklist you can implement right away:
Concise Summaries

: Highlight all the game's goals in a brief overview, enabling viewers to catch the highlights in an instant.

Optimized Live Streams

: Ensure your live stream allows viewers to rewind to the start of the match if they join in after it has begun. 

Social Media Highlights:

Create short highlights from a live match to share on social media platforms, attracting more viewers to your own platforms.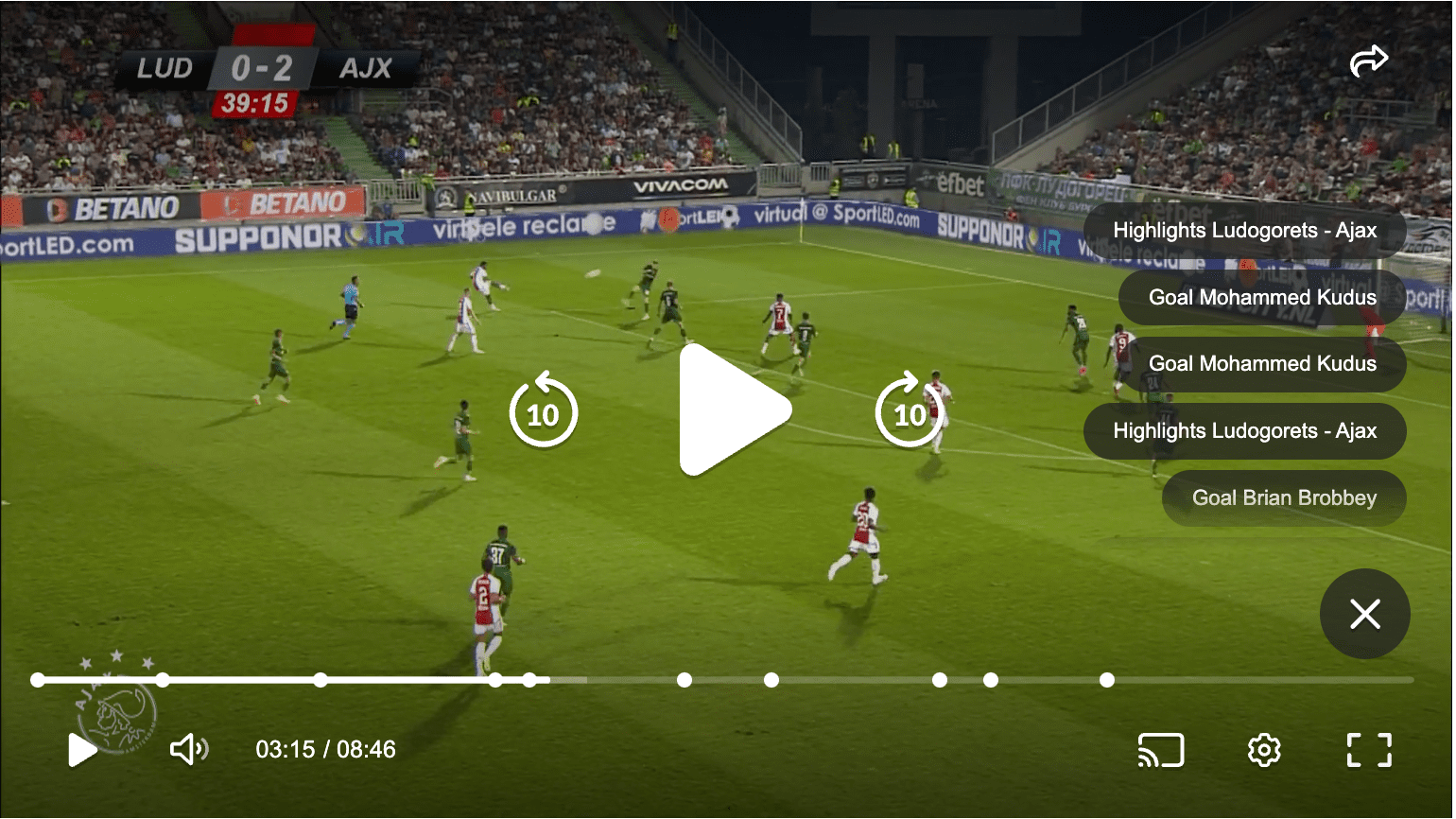 All of these strategies contribute to a significant increase in viewing engagement, with some seeing boosts as high as +30%.
Attract Sponsors for Your Digital Content
Unlocking revenue from your content is a game-changer, and one of the most effective strategies is adopting the AVOD (Advertising Video On Demand) model. Just like football clubs secure sponsors for both online and offline visibility, your content holds the potential to generate significant media value that can be transformed into revenue.
By broadening your sponsor partnerships and seamlessly integrating brief, skippable ads before your sports content, you can effortlessly amplify the contractual media value and bolster your revenue stream from sponsors. This approach ensures a win-win for both your content and your sponsors, enhancing your financial prospects like Liga Portugal for example is doing.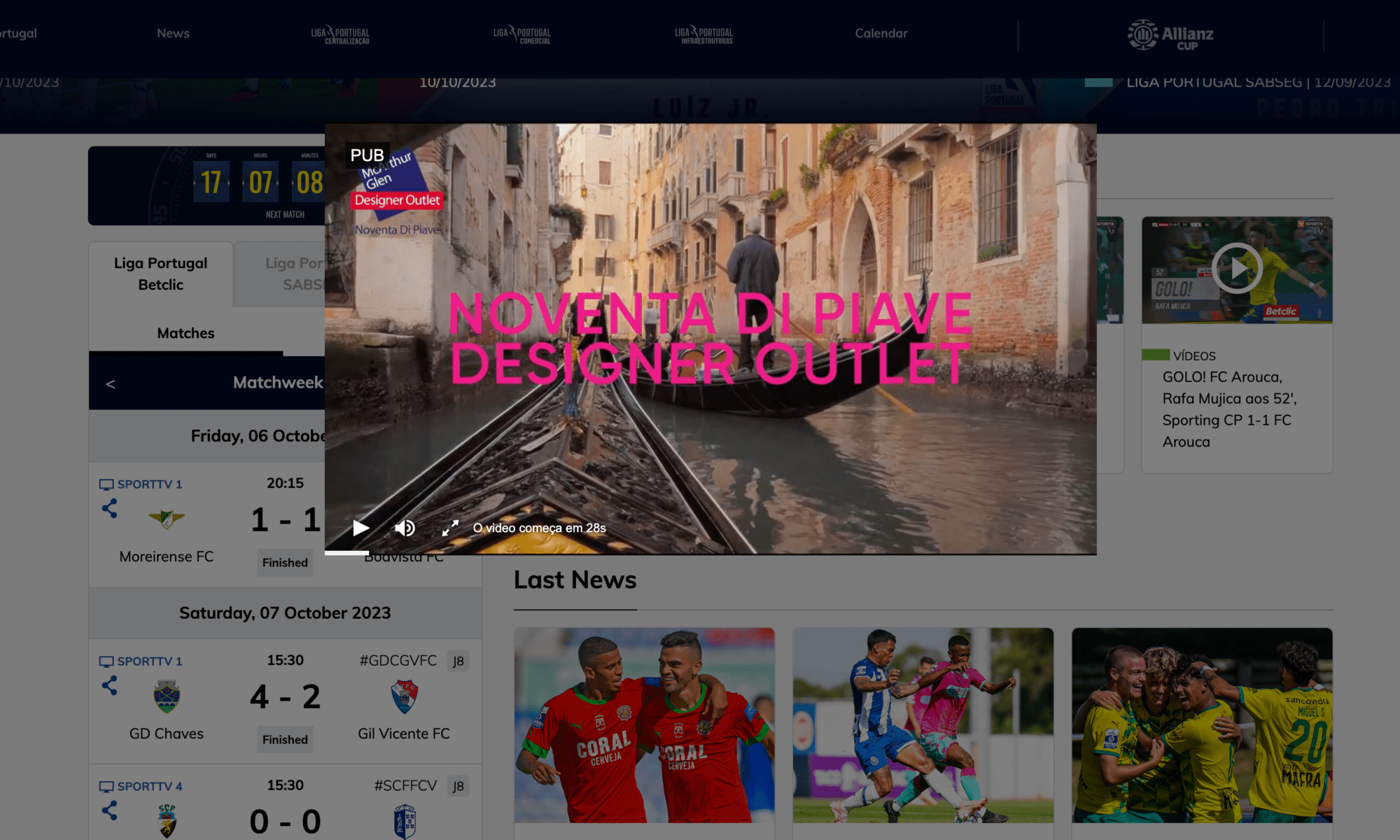 Consider leveraging premium content through a subscription model
Stepping up the game, the SVOD (Subscription Video OnDemand) model emerges as a highly profitable option. Drawing inspiration from streaming giants like ESPN+, it involves offering subscribers exclusive content in exchange for a monthly fee. Many major clubs like FC Barcelona, Manchester United and FC Bayern Munchen have already harnessed this model to their advantage and others are following.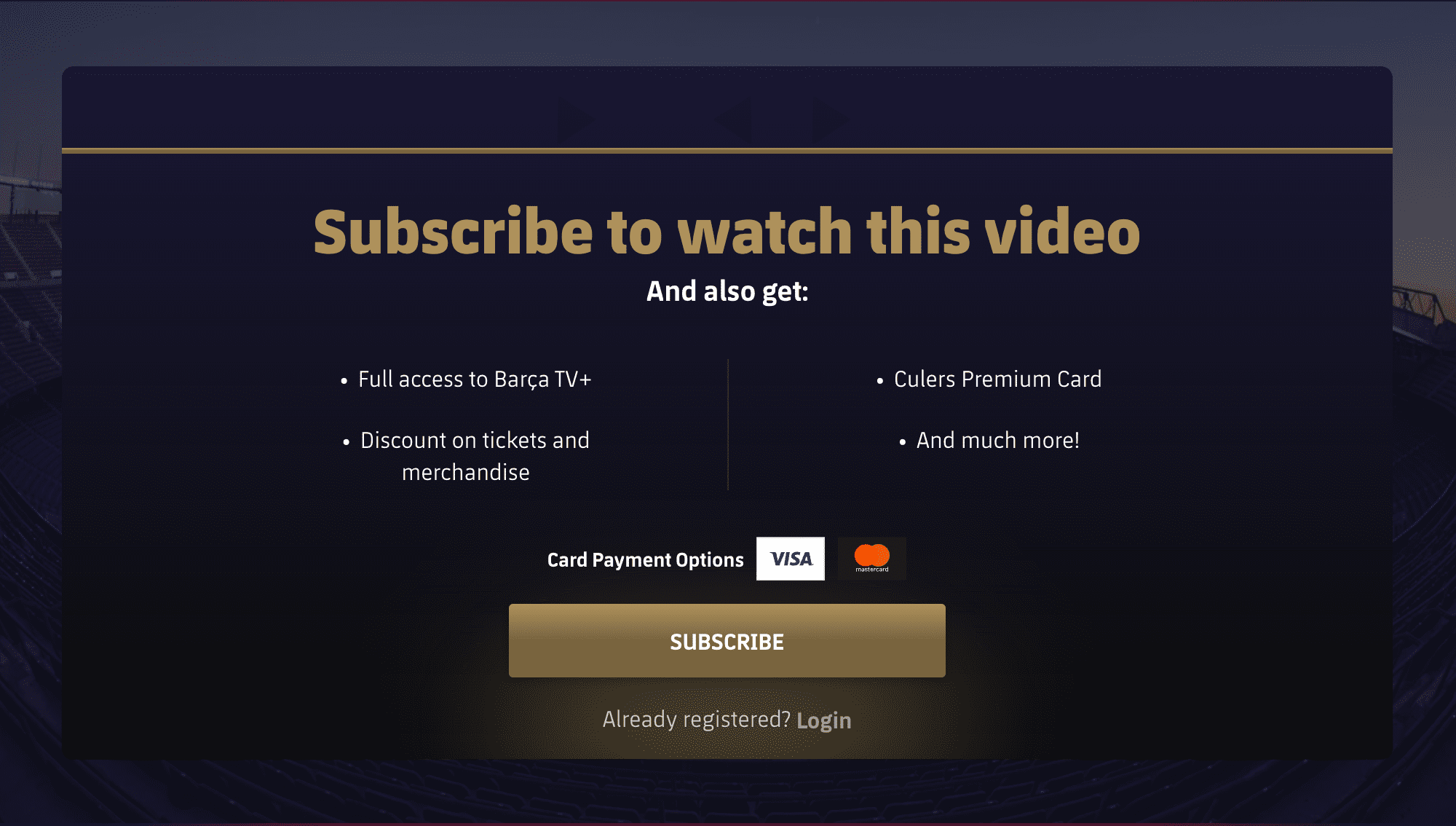 However, to make this a success, a robust content strategy is paramount. It should encompass not only match footage but also behind-the-scenes content, documentaries, and other specials that align with subscriber expectations. This strategy proves invaluable for monetizing your international fan base, especially those who can't attend matches in person.
If you're not yet ready to introduce a recurring subscription plan, consider experimenting with pay-per-view. This approach allows fans to pay a one-time fee to access specific featured content, such as a live match, special documentary or film. It's a flexible strategy that can cater to varying preferences and boost your revenue stream like Arsenal FC, FC Koln and La Liga are doing.
Dive into the world of merchandising opportunities
While ticket sales pose minimal challenges for most football clubs, the spotlight increasingly falls on merchandise thanks to its significant scalability and profitability. Acknowledging the pivotal role of video in online engagement, why not harness its potential to incorporate interactive calls to action, enabling fans to make direct purchases.
This can be seamlessly integrated during video content as well as within the endscreen. By strategically promoting merchandise within your videos, you can drive direct conversions into sales.
Get personal
The ultimate goal is to cultivate stronger fan loyalty, leading to an increase in "average revenue per fan." Many football clubs have successfully harnessed fan data to craft personalized videos. Just imagine receiving a heartfelt birthday message from your favorite player or witnessing the unveiling of a new kit with your name proudly featured on the shirt, all showcased in a video.
From a technical perspective, these personal touches can be seamlessly implemented on a scalable level without overburdening the team's resources. Moreover, interactive elements such as polls within videos offer a unique opportunity to gain deeper insights into your fans' preferences and store this valuable information in your CRM, nurturing meaningful and engaging connections.
Scoring Big in the Future of Football Fan Engagement and Video Monetization
Wrapping up, it's safe to say that the path to success for football clubs lies in innovation and fan-centric strategies. These insights from leading clubs demonstrate the boundless opportunities awaiting those who dare to embrace change. By reimagining the fan experience through video, personalized interactions, and strategic monetization, football clubs can continue to thrive in an era where global communities are the new local fan base. As we kick off this journey toward greater engagement and monetization, the future of football promises not only excitement on the field but also unparalleled connections with fans worldwide. It's time to score big in the game of fan engagement and video monetization.
Find out how our platform can support your video strategy
Fill out the form and one of our video experts will happily show you around our platform and answer any questions you might have.