Our online meeting rooms are a little busier now that we have eight new colleagues who have joined the team. It's time for another round of introductions.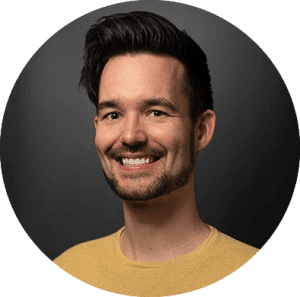 Fedde is our new Developer. He likes fast and intuitive software that is widely used and enjoys sparring over new features. During corona, he picked up several hobbies: from reading and gaming to colouring mythical creatures and listening to psychology podcasts. He also likes to make his own Rendang, without any packets or pouches. Fun fact: do you have a development question? Then be sure to ask it in Frisian too.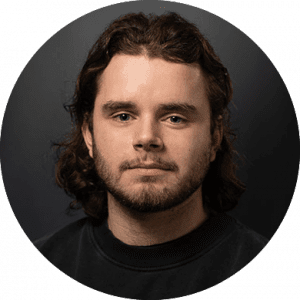 Tim is our Marketing intern, who is doing research on Blue Billywig's marketing positioning. Besides studying Commercial Economics, he has also worked as a video editor, makes podcasts and earns some extra money as an actor (you might recognize him from the Jumbo commercials). In his spare time, he likes playing loud rock music with his band or racing through the mountains on his motorbike with his girlfriend.
As a Growth Marketer, Brenda will mainly focus on lead generation and marketing automation. Before starting at Blue Billywig, she worked at a marketing agency with mainly IT clients in her portfolio and now she's excited to make the step to the customer side! When she's not busy generating leads, you'll find her browsing through one of her many cookbooks, looking for the next delicious dish to try.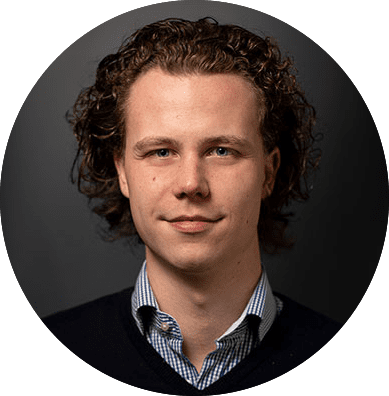 Timber is currently studying Business Administration at the Hogeschool van Amsterdam. As part of his study, he does research within the Customer Success team. Timber lives literally a stone's throw away from the Hilversum office and is therefore a flexible drinking companion outside working hours.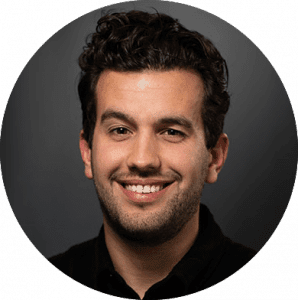 Another newcomer to the Customer Success team is Matthijs. After studying hotel management and spending some years as an account manager at Temper, he is now making the step to Customer Success Manager. There's a good chance that you'll run into him outside of work in the Amsterdamse Bos with his dog  or in the Amsterdam pubs, as soon as that's allowed again. Until then, Matthijs is the life of the party at home, as a liberal user of disco lights.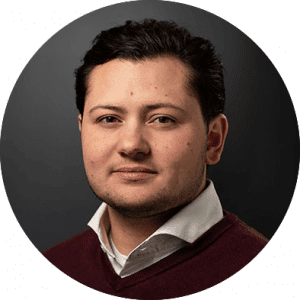 Alongside Matthijs, Daan will work as Customer Success Manager, helping customers to get the most out of the Online Video Platform. He's already quite familiar with the world of online video, with a background in online marketing and his own video production company. On the weekends, he likes to get out and about to take some nice pictures or film some cool shots.
Ruby is one of the new Interactive Producers on the Creative Services team. She previously worked as a marketer and started her own one-woman business in graphic design: Ruby Creations. She has a creative mind, but also likes to dance the night away! Together with her boyfriend, she dances ballroom and Latin.
Sebastiaan is also a new Interactive Producer on the Creative Services team. He has quite some experience with project management from previous jobs and he already knows the world of video and media quite well. In his spare time, he can regularly be found on the streaming services, so if you need a tip for a series or film, he is your man. For a breath of fresh air, he can regularly be found on the playground with his little daughter.