Moving thumbnails
Wanneer je nieuwe video's upload in het Online Video Platform, wordt er een moving thumbnail gegenereerd. Moving thumbnails werken voor zowel lineaire als interactieve video's.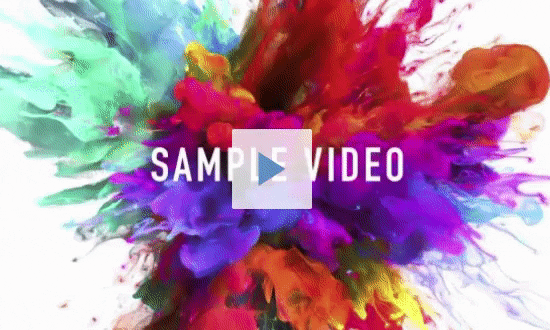 Op desktop zal de thumbnail bewegen zodra kijkers met hun muis over de video bewegen en op mobiele apparaten begint de thumbnail te bewegen zodra de video in beeld is. Een moving thumbnail slaat de eerste twee seconden van de video over en speelt de volgende vijf seconden af.
Je kunt deze functie uitschakelen in de playout settings.
Storage & traffic data usage

Krijg realtime inzicht in het verbruik van verkeer en opslag met de Storage and Traffic usage statistics. Bekijk zowel de verbruikshistorie als de huidige maand tot op de dag van vandaag. Dit handige overzicht is terug te vinden in de publicatie instellingen onder de tab Usage.
Automatic Deep link Domains
Bij het uploaden van een nieuwe video raden we altijd aan om een deeplink in te stellen. Dit is de link waar je kijkers heen wilt sturen wanneer de video in de zoekresultaten verschijnt of de link die wordt gebruikt om de video te delen. Met Automatic Deep link Domains is het handmatig instellen van een deeplink niet meer nodig.

Ga naar de instellingen van je publicatie, whitelist je domein(en) en de link wordt automatisch ingesteld op de eerste pagina die meer dan 100 views bereikt.
Als je al een custom deeplink oplossing hebt, wordt deze niet overschreven.
Voor verdere vragen over deze nieuwe functies en instellingen kun je contact met ons opnemen.