Moving thumbnails
Going forward, anytime a new video is uploaded to the Online Video Platform, a moving thumbnail will be generated. Moving thumbnails are available for both linear and interactive videos.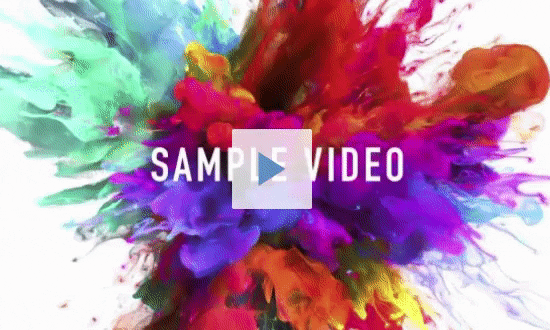 On desktop, the thumbnail will animate when viewers hover their cursor over the video player and on mobile devices the thumbnail animates once the video is in view. The moving thumbnail skips the first two seconds of the video and then plays the following five seconds in a loop.
You can opt-out of this feature by disabling it in playout settings.
Storage & traffic data usage

Gain realtime insight into your traffic and storage usage by taking a closer look at usage statistics historically and month-to-date. This handy overview can be found in publication settings in the usage tab.
Automatic Deep link Domains
When uploading a new video, we always recommend that you set a deep link. This is the link that you want search engines to send viewers to when your video comes up in the search results or the link to point to when your video is shared. With the introduction of automatic deep link domains, setting a deep link manually is no longer necessary.

Simply go to publication settings, whitelist your domain(s) based on the hostname and the link will automatically be set to the first page that reaches over 100 views.
If you already have a custom deep link solution in place, this will not be overwritten.
For further questions about any of these new features and settings in the, please contact us.