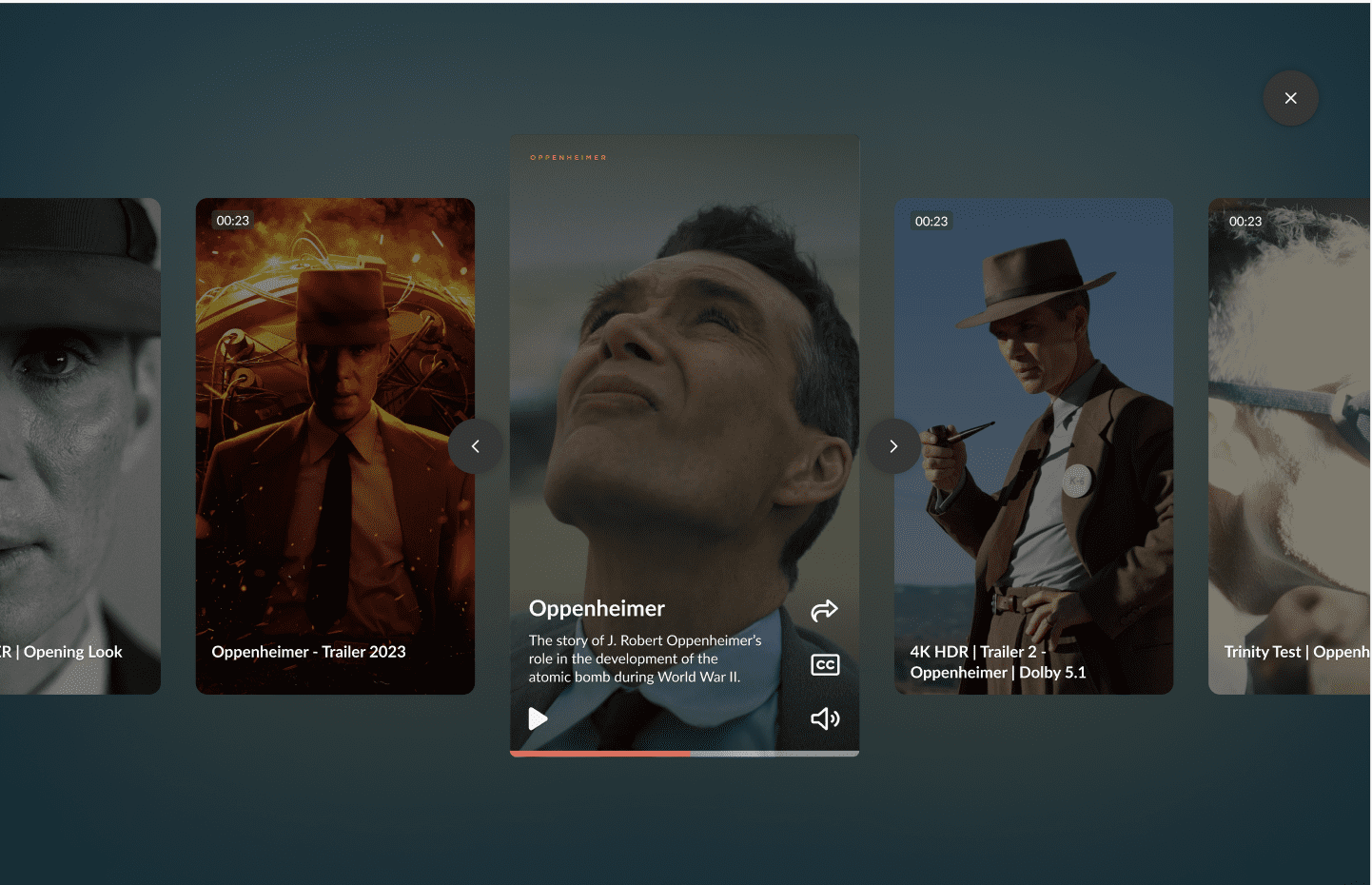 Blue Billywig Unveils Breakthrough Feature for Open Web Content Engagement & Monetisation
We're excited to introduce 'Shorts,' a modern and dynamic new feature within our comprehensive video platform, designed to meet the changing needs of content creators and publishers in the digital age. This feature allows users to harness the power of short-form videos, taking inspiration from the immensely popular format found on social media platforms.
With 'Shorts,' content creators can seamlessly integrate short video clips into their own environments, engaging users in a way that matches the widely-loved video-swiping behavior seen in walled gardens and social platforms. This innovative tool empowers users to:
Capture attention: 'Shorts' are designed to captivate audiences quickly, making it easier to grab their attention in today's fast-paced digital landscape.
Boost engagement: Users can expect increased content views as 'Shorts' encourage more interaction with their content.
Unlock monetization: Content creators can leverage their demand sources for monetization, opening up exciting new revenue opportunities.
In a world where user engagement is paramount for publishers and content creators seeking to remain relevant, 'Shorts' is the answer to the evolving content consumption habits of audiences. This feature not only boosts appeal to audiences but also leads to increased content views, longer time spent on site, and expanded monetization opportunities.
Ontdek hoe ons platform jouw videostrategie versterkt
Vul het formulier in en één van onze video experts geeft je graag een rondleiding door ons platform en beantwoordt al je vragen.