Tranen met tuiten bij Aljan de Boer, de 'Battle of the Boomerangs' en sessies boordevol met inspiratie. Het was weer een mooie editie van het Online Video Event op 27 juni in Inn Style in Maarssen. We blikken met je terug naar wat er allemaal voorbij is gekomen. En vergeet niet om 28 juni 2018 alvast te blokken, want dan zijn we weer terug!
Er was al wat voorwerk gedaan met een onderzoek onder marketeers in Nederland. Hier kwamen wat interessante feiten en cijfers naar voren. Bijvoorbeeld dat driekwart van de marketeers al online video inzet. En dat er groei in online video zit: marketeers verwachten meer te gaan investeren, in zowel meer als betere video's.
Tom Jessen opende als dagvoorzitter het event geheel in stijl met een Facebook Live introductie. En legde de spelregels van de winactie uit: stuur jouw Boomerang in en de meest originele wint een 360-graden camera!
Aljan de Boer wist als eerste spreker gelijk een gevoelige snaar te raken met zijn verhaal over de 'vertrouwenscrisis' binnen de media. Jonas Braun regelde daarna alvast de boodschappen voor het avondeten voor één van de bezoekers: bloemkoolpizza naar het recept van Lidl België.
Er werd een echte 'oer lunch' geserveerd. Nadat iedereen de energie weer had aangevuld, was het weer tijd om de hersenen te voeden. Op naar twee rondes van breakout sessies.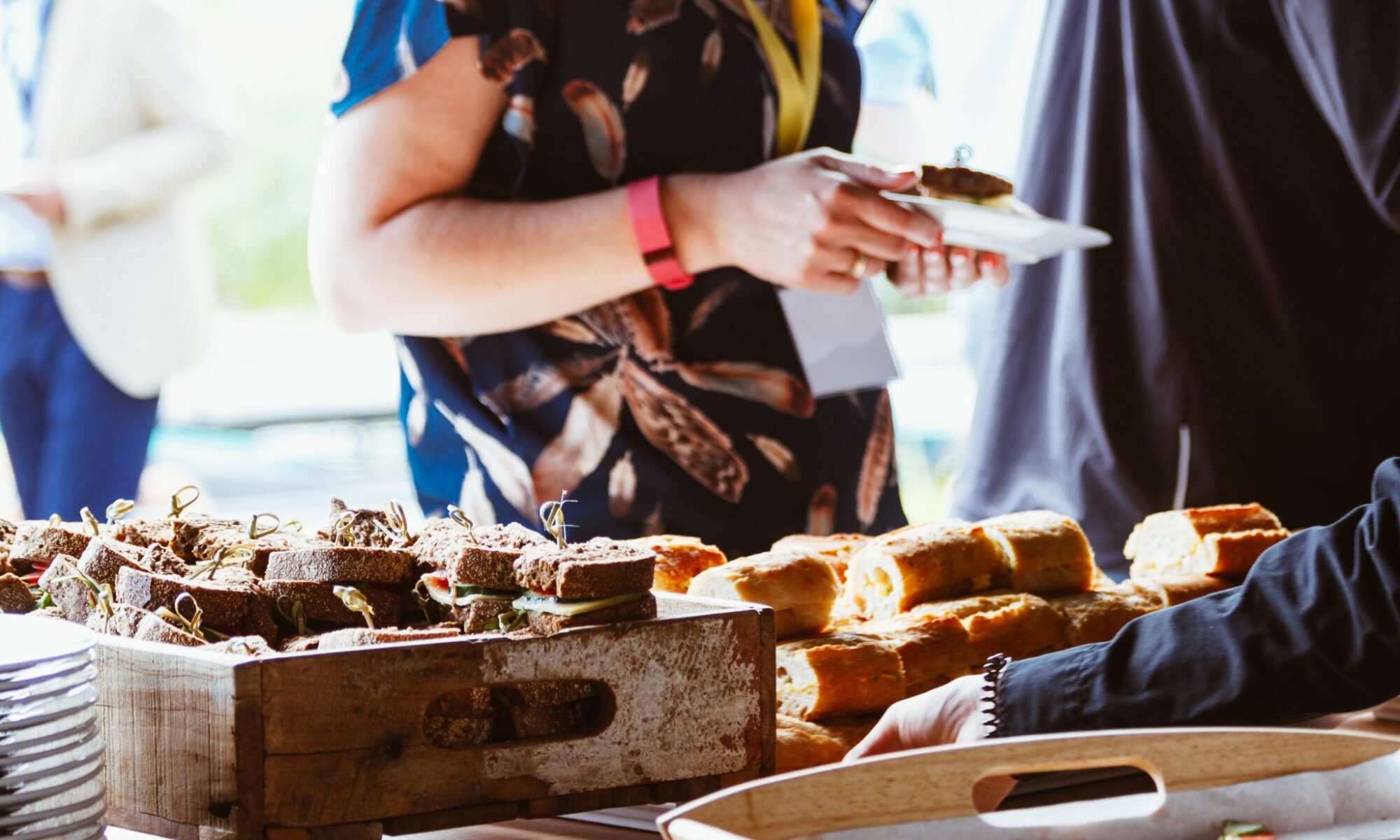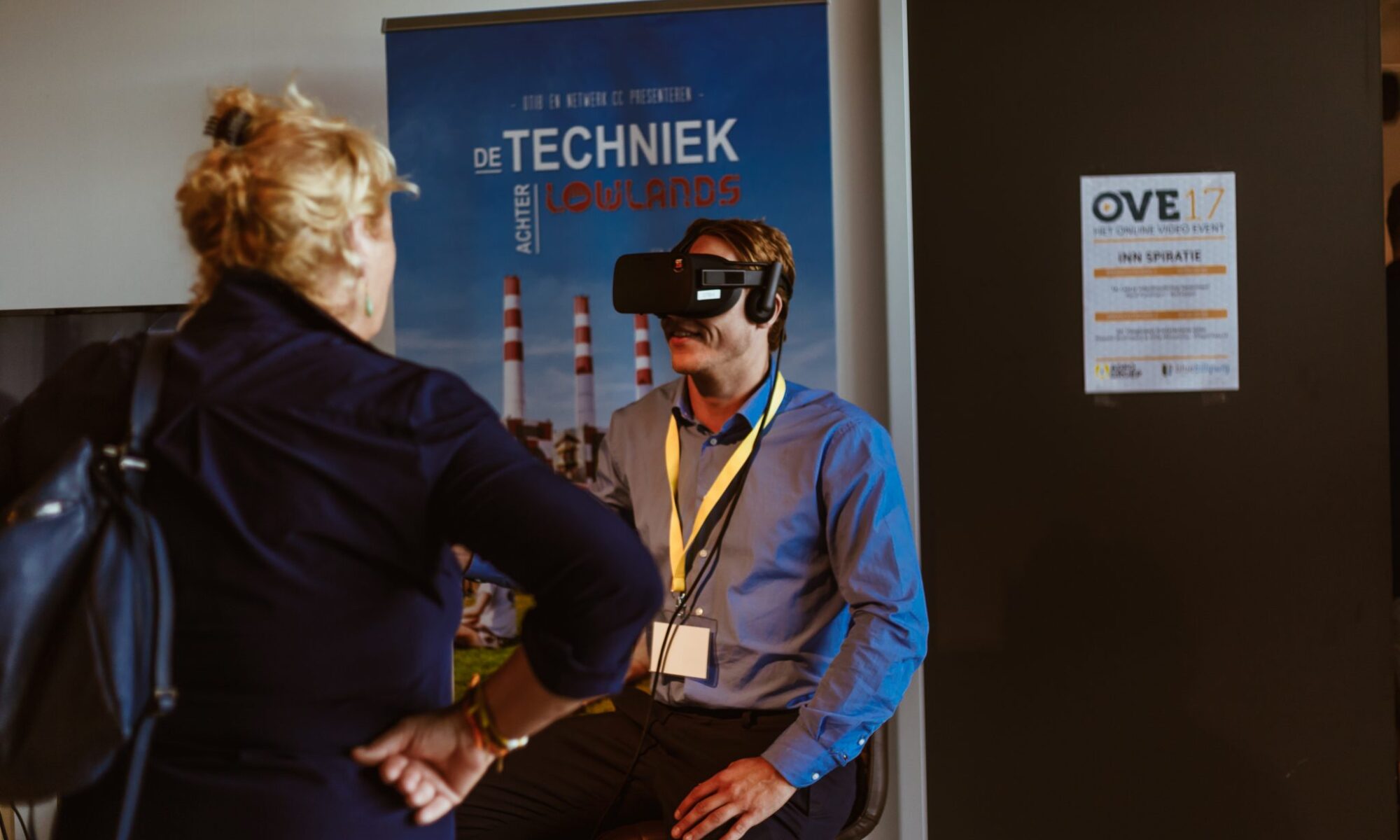 De keuze was reuze: een interactieve demo van het Blue Billywig team, een sessie over virtual reality van Samsung, alles over video van de Efteling en de dames van Vliegtickets vertelden over interactieve video in customer service.
Na een pauze en een verfrissend ijsje was het tijd voor de laatste ronde keynote sprekers. Laurens Miedema deelde zijn learnings over de toegankelijke klusvideo's van KARWEI. Om te zorgen dat zelfs jongeren weer aan het klussen slaan. Monique Bergers sloot de dag af met de woorden "En durf!"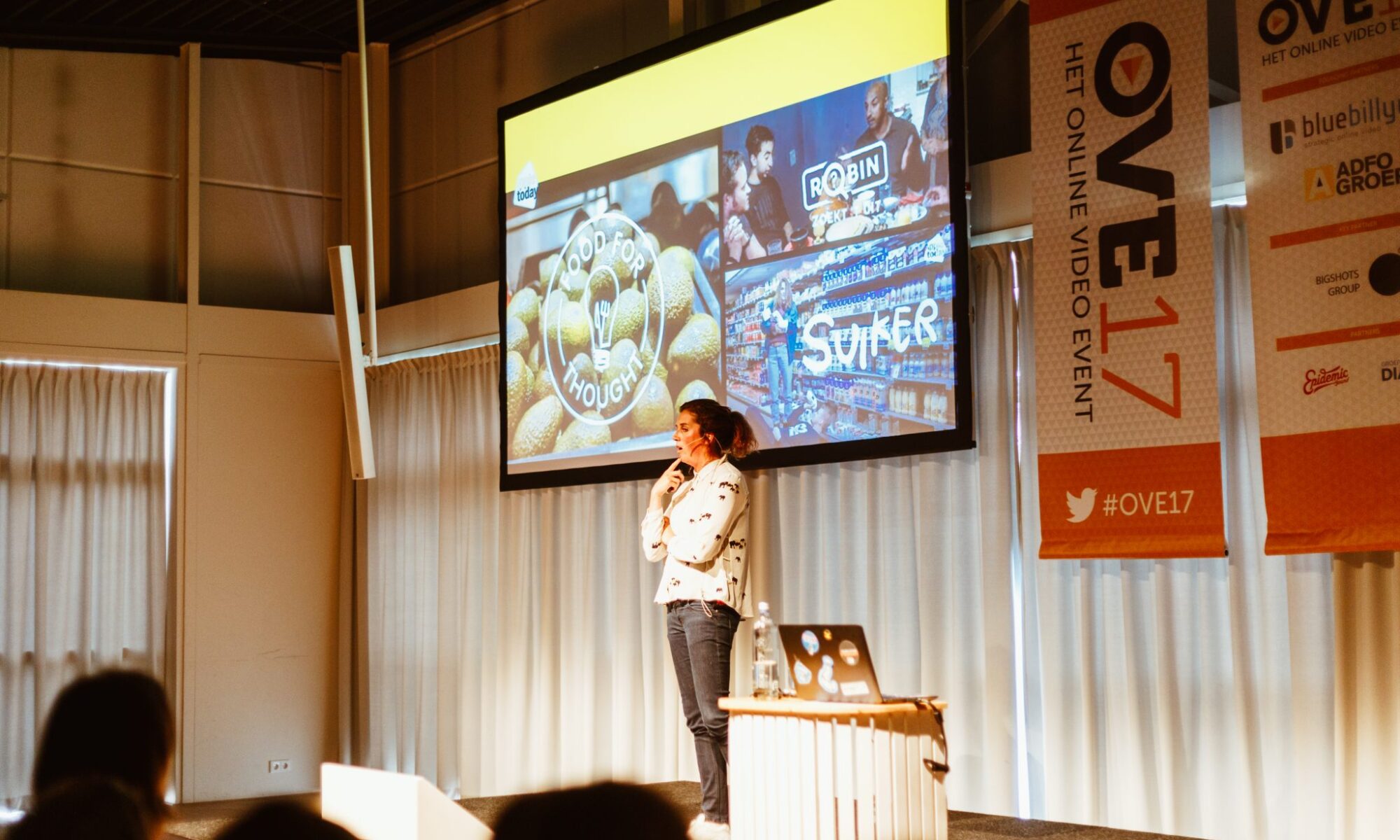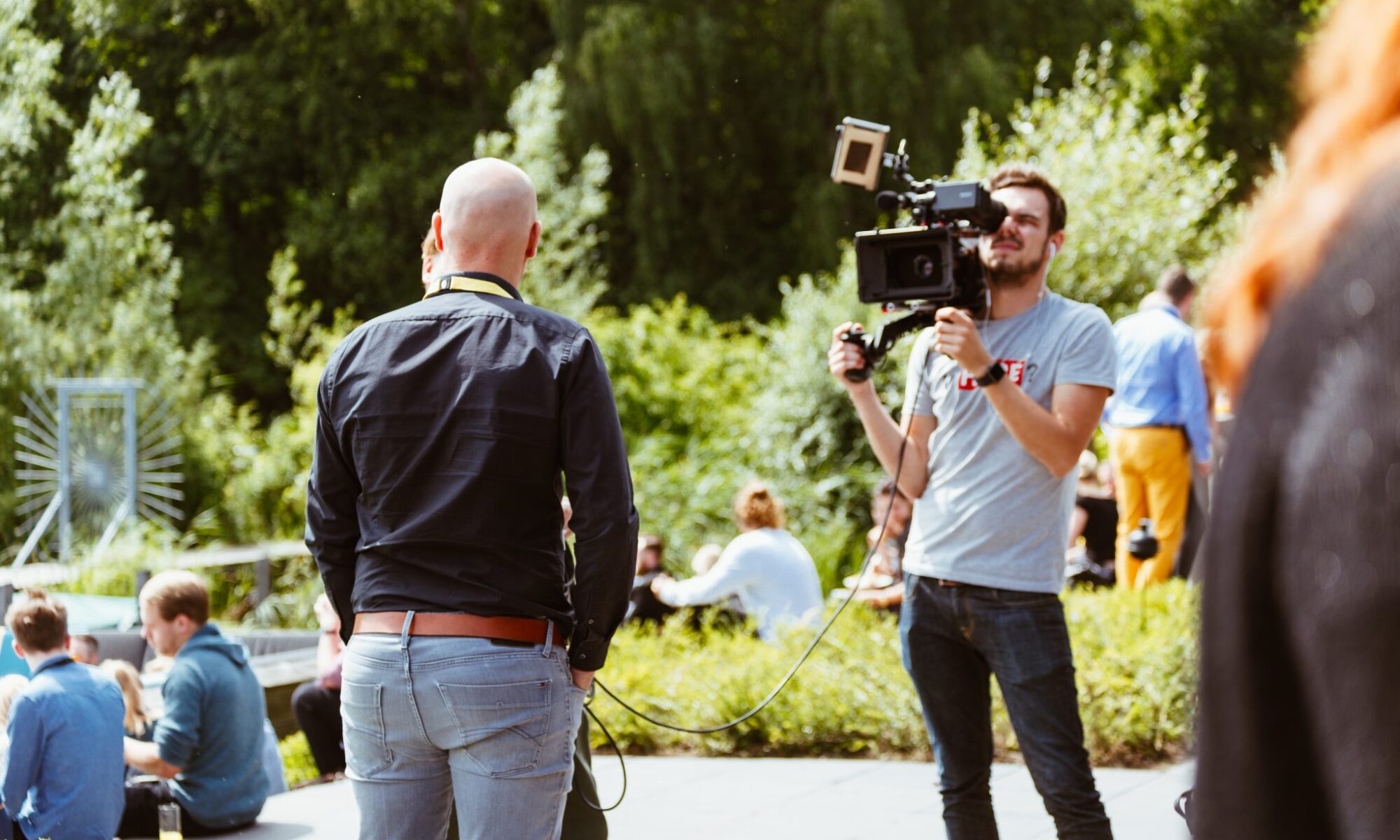 Maar, voordat de borrel kon beginnen, moest natuurlijk eerst de winnaar van de camera nog bekend worden gemaakt. Tromgeroffel… dat was Anne Siebens van VluchtelingenWerk Nederland! Daarna was het eindelijk tijd om te proosten op weer een geslaagde editie van het Online Video Event.
Tot volgend jaar!
Ontdek hoe ons platform jouw videostrategie versterkt
Vul het formulier in en één van onze video experts geeft je graag een rondleiding door ons platform en beantwoordt al je vragen.