Lees deze update om meer te weten over de belangrijkste nieuwe features en verbeteringen van het online video platform. Lees hier de volledige release notes.
Single sign-on
We ondersteunen sinds kort single sign-on. Indien dit binnen jouw organisatie wordt geïmplementeerd en gekoppeld kunnen gebruikers inloggen met (Azure) Active Directory of een Google account. Zo hoeft niet iedere gebruiker een apart account aan te maken, en is het gemakkelijker om toegang te geven en te krijgen tot het Online Video Platform.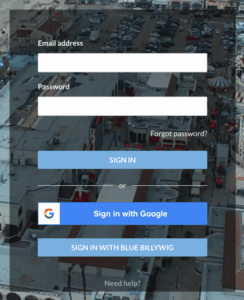 Wil je gebruik maken van deze optie voor jouw organisatie? Neem dan contact op met je Customer Success Manager.
Upcoming video thumbnail
Om het onderscheid tussen advertentie en main content duidelijker te maken, is er voor advertenties de mogelijkheid om de thumbnail van de aankomende video te tonen.
Als deze functie is aangezet, verschijnt er tijdens het afspelen van de pre roll een overlay rechts onderin de video, waarin wordt getoond welke content er na de advertentie gaat afspelen.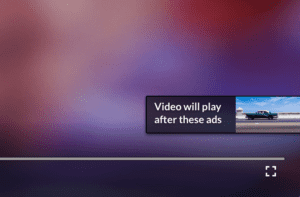 Keyboard shortcut Interactive Video Studio
In het rijtje dingen die het leven een stuk makkelijker maken, horen keyboard shortcuts zeker thuis. Daarom is er nu een shortcut waarmee het bewerken van interactieve video's in de Studio sneller gaat.
Met ctrl + c en ctrl + v voor Windows gebruikers of command + c en command + v voor Mac gebruikers is het mogelijk om interactieve elementen te kopiëren en plakken, inclusief alle instellingen en conditions die erbij horen. Dit kan niet alleen tussen verschillende video's en projecten, maar ook tussen verschillende vensters en publicaties.