It's time for the latest edition of "Meet the Team". Let's introduce you to these fresh new faces.
Eline is one of our new Video Consultants. Video is part of her DNA, as she has studied and worked in television. And she combined that with work in B2B sales. She'll make sure our office comes alive, with her love for all things interior design and her status as self-proclaimed DJ.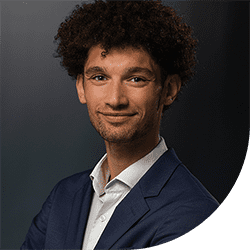 Amauri is the other new Video Consultant. He is no stranger to sales, as he started his first sales job at the age of 14 and did a traineeship at Heineken. He's probably the tallest guy in the office, which comes in handy as he has been playing hoops since he was seven. He even played in the top youth division!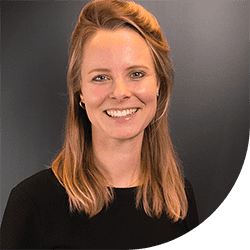 Frederiek joins the team as Customer Success Manager. Her face might look familiar to you, as she used to be a Video Consultant at Blue Billywig. After a short intermission, she returned to the base. Right on time, so she can join the annual skiing trip. There is not a ski area that Frederiek hasn't seen.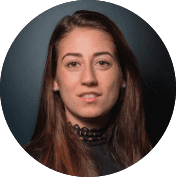 Sharon is one of our Customer Success Managers. She used to work at Oracle and ABN Amro, but eventually found the right match right around the corner, as she lives in Hilversum. She is a welcome addition to the team, as she is the life of the party and can be part of the running group that participates in the annual Dam tot Dam Loop.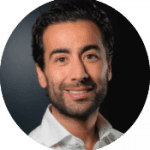 Sofian, better known as Soef, is your guy when it comes to finances as Manager F&C. In his previous job, he helped structure companies during the scale up phase. Besides work, he is a sports fanatic, has a great passion for travelling and just enjoys life. Sofian plans to lead the Blue Billywig team to the finish line during the Dam tot Dam 2019.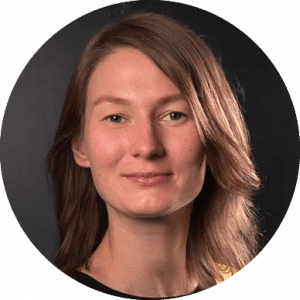 Jolita joins the Ad Services team as a Customer Succes Manager. She has previously worked in e-learning and customer engagement project management roles. Her roots lie in Lithuania, but her thirst for adventure brought her to the Netherlands. Last year she went backpacking through Asia and South America, and the first thing she did upon my return was cooking for friends and building a new jigsaw puzzle.