It's November and we have two brand new colleagues we'd like to introduce to you. These gentlemen will join the development team as our Product Owner and Customer Support Engineer.
Tom is our new Product Owner, and will guide the development of new features and ensure that development goes smoothly. He brings along quite a lot of experience as a Product Owner from his previous role at Speakap. Tom's also the person to call when you feel like playing a game, whether it's an old school board game or a virtual game of Monopoly. When he's not busy thinking about his next move, you might find him carving down a mountain on his beloved snowboard.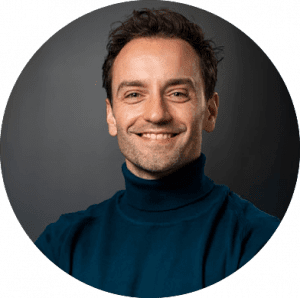 Marco is our new Customer Support Engineer. When you're in need of support, Marco is the person to call and he'll be on the case straight away. Before joining Blue Billywig, he spent many years working as a full-time photographer. On the weekends, he still likes to get behind the camera–His two children are his most photographed models. If he still has an hour to spare, he prefers to spend it watching a Netflix series, hitting the mat with Krav Maga or listening to a nerdy podcast.