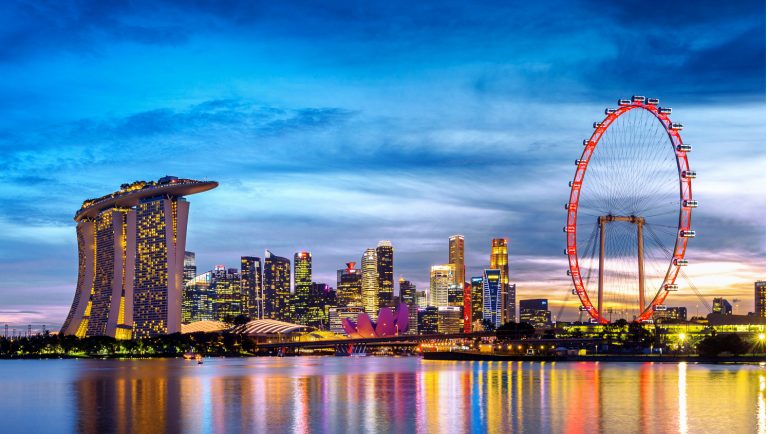 In association with ExchangeWire.
This month has been a big one for Online Video Platform Blue Billywig, opening a new office in Singapore on the month of their 15th anniversary. We chatted with Kevin Smith, APAC Country Manager, about the new office, the main video trends in the Asian video marketplace and what we can expect in the coming year.
Why are Blue Billywig setting up in Singapore?
"With an already growing list of clients and partners in the region, who have connected us to large media organizations such as KG Media, Detik, KLY, and Kapook, it was a natural step to bring our all-in-one Online Video Platform offering to Asia. As a company we pride ourselves on offering expertise and high service levels, and opening up a local office allows us the opportunity to bring this to even more clients in the fast-developing Asian marketplace.
We believe that while the likes of Netflix and various social platforms drive a lot of eyeballs, there are still massive opportunities for independent media owners, publishers and brands, to utilize video as a tool to further engage their user base. The continued economic growth in the region, combined with the large population base, sees that digital video is growing at an extremely fast rate, with about 77% of internet users now consuming digital video on a monthly basis.
This also creates a huge upside for ad revenues, with ever increasing percentages of advertiser spend shifting to online video ads, so much so, that even excluding China, video ad spend in APAC is expected to double that of Europe by 2024.
Blue Billywig strives to be an engaged video partner to publishers, sales houses and brands in the region, helping them capitalize in this thriving yet complex marketplace."
What are your first impressions on the Asian video marketplace?
"What we see in the various countries where we already have active clients in Asia, is that, while still developing, this is already a highly educated market.
Media owners can see the benefit that video can have on their organizations, and will take action when they see the top level numbers. For example, even after removing an SVOD powerhouse like China, SVOD revenues still jumped by 47% in 2020.
On the AVOD side, the market has more than doubled in the last six years and is now a USD$10bn (£7.4bn) industry, and while slowed by the pandemic, is set to double again in the next five years. Digital video spend will likely overtake TV spend at some point during that same period."
Digging further down, what are the main video trends in SEA right now?
"With everything we've just discussed in mind, it's natural that publishers will seek to make the most of this opportunity. "Video Everywhere" can act as an umbrella term to sum up numerous trends, such as digital video on all devices and platforms, but also video on every webpage.
On the device front, while the OTT/CTV landscape continues to develop and is where the hype is, it is mobile video that really drives the numbers, and continues to increase as both devices and coverage improve.
Moving towards video on every page, publishers are availing of advancements from tech providers, suggesting video content based on context or user behavior, and boosting both reach and advertising opportunities at the same time, providing a rare example of satisfying both editorial and commercial staff in one solution! Publishers are also following the lead of large platforms with features such as automatically playing the next related video clip, floating video players to keep it in view, and generally engaging users at every point with content suggestions they will likely be interested in.
Outstream also continues to trend upwards and drive additional revenue for publishers, often competing in multi-format auctions with display and native ads, and seen as a format in its own right with its own benefits, rather than only existing to address supply problems in the AVOD arena."
What has it been like to open up a new office in the midst of a pandemic?
"Not easy! The hardest part was just getting to Singapore, a lot of logistics involved, with difficulties in ensuring employment passes would be approved and that my partner would also be able to join me, with constantly shifting updates about what was allowed and what wasn't. In the end it worked out pretty well, I delayed the move by a few months, and this ensured I could also travel without having to quarantine. The last big challenge, and one that is proving more difficult than it might sound, is how to get the dog over with us, as we would never move anywhere without her by our side!
Since landing, everything has been a lot smoother and I could quite easily arrange our office space and tidy up other administration. I'm now looking forward to getting down to work and starting the hiring process for the new roles we'll have available, as well as getting out and meeting the great people that are involved in the media and tech industry over here. It's also great to be able to service our current client base from a similar time zone."
What are the goals for the upcoming year?
"Over the course of the next year, we will be meeting with a lot of media owners in the SEA region and beyond, in person where possible, and listening to their needs with video, analyzing each case and suggesting solutions that will help them overachieve with their video goals.
We'll continue to advance our Online Video Platform technology, ensuring our software serves as the all-in-one solution for our APAC customers, with focuses on areas such as advanced Prebid player bidding solutions, ad scheduling, content matching and CTV among others.
What Blue Billywig can guarantee to prospects in Asia, is that we will provide an engaged and proactive service at a level that other tech suppliers simply won't match."