In this update, we'll share the newest features and improvements to our Online Video Platform.
You can find our full release notes here.
Analytics & reports
You may have noticed a few shiny new video analytics dashboards, including the most recent update: The Projects dashboard. We've updated the look and feel of it and made it faster than ever. We've also spruced up the Reports section, which has been intuitively designed along with the rest of the Analytics section.
Channels
Did someone say Netflix? We've added a new header option to Channels, allowing you to highlight one or more of your videos in a header style similar to other streaming platforms. It's fully customizable, allowing it to seamlessly integrate with your page.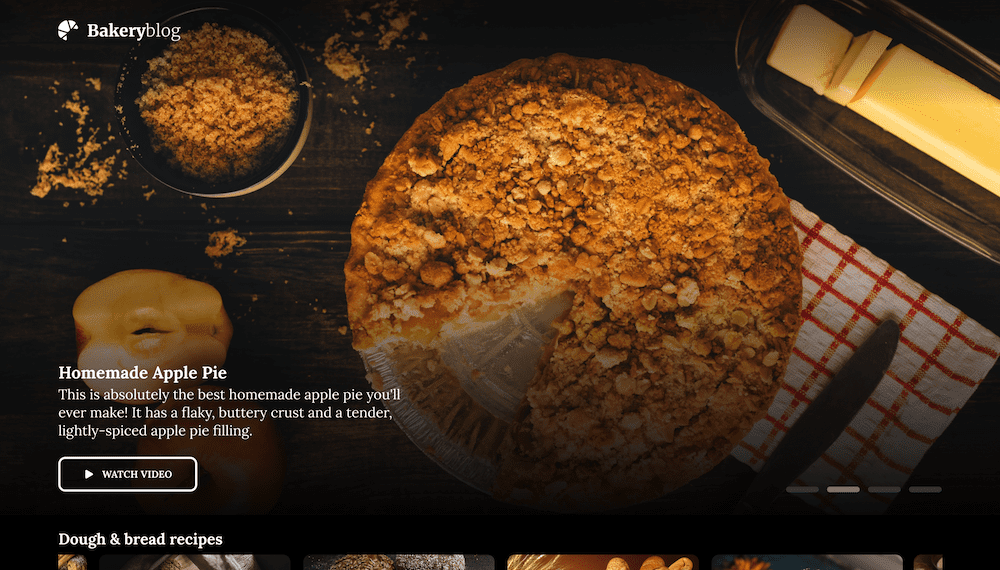 Transcoding profiles
The standard transcoding profiles on your account cover a wide variety of formats, but sometimes you need to get specific. We've added a new option that enables you to create custom transcoding presets so that you can easily apply these settings to your clips, whether they need to be vertical, audio, 4K, or just about anything else.
React
React simplifies the process of collecting feedback for your videos. We've made some improvements so gathering and processing feedback will be even easier:
You can comment on other reactions. Comments will form a thread, making it clearer which comments belong together. If you have email notifications switched on, you'll also get an email any time someone comments on your reactions.

When you leave a comment, a screenshot of the video is taken at that exact moment. That screenshot is attached to your comment, so it's always clear what you're commenting on.
SCORM
We've added support for SCORM exports. Now, you can select SCORM as an embed type and simply download the entire SCORM package, which contains all the data you might need to import it into your e-learning software.
Subtitle editor
Adding subtitles to your videos can help you increase the accessibility of your videos, as well as improve the overall user experience and video SEO. We've smoothed out the process of editing subtitles in your videos so that you get a real-time preview as you're typing them up, making it easier to spot and correct timing issues. We've also added some new checks to the upload process so that your uploads are functional and ready to use.
Interactive Video Studio
Now you can use historical data in your interactive videos to show how other viewers have responded. There are thousands of ways to use this data, and you might try showing viewers how others have played a quiz or displaying what percentage of viewers gave positive feedback on a video. We can't wait to see how you put it to use!