A few years ago, we carried bulky laptops with us to edit and upload our videos as fast as possible, while still being on location. With recent smartphones however, this workflow can be drastically improved. It is possible to record video, edit and upload it to the Internet to share it with the world, all with a device that you already carry with you all the time. And the best thing is: You are not even limited to your smartphones' camera!
I actually went ahead and tried this on my recent trip to the Balkans, taking around 20 to 25 shots at Plitvice Lakes National Park in Croatia. The shots I took were around 5 to 10 seconds long, panning, tilting and zooming around the beautiful lakes and waterfalls. Using these smartphone videos, I used the default Photos app to automatically create a compilation of these videos, including music and a title. I could upload the resulting video to our Online Video Platform using the new mobile interface, and share it with the world.
My Nexus 5 did a pretty decent job at taking images, but a 'real' camera produces a much better quality video. Fortunately, using an external camera is not a problem if you have the correct cable.
The magic of USB On-The-Go
The Sony RX100 that I used on my trip, has a neat feature called "MTP USB Connection. This allows you to transfer the photos and videos from the camera to the phone. The only thing you need is a small USB OTG (On-The-Go) and connection cable. The phone automatically opens up an app called "Photo Importer" that lets you select the photos and videos you want to import.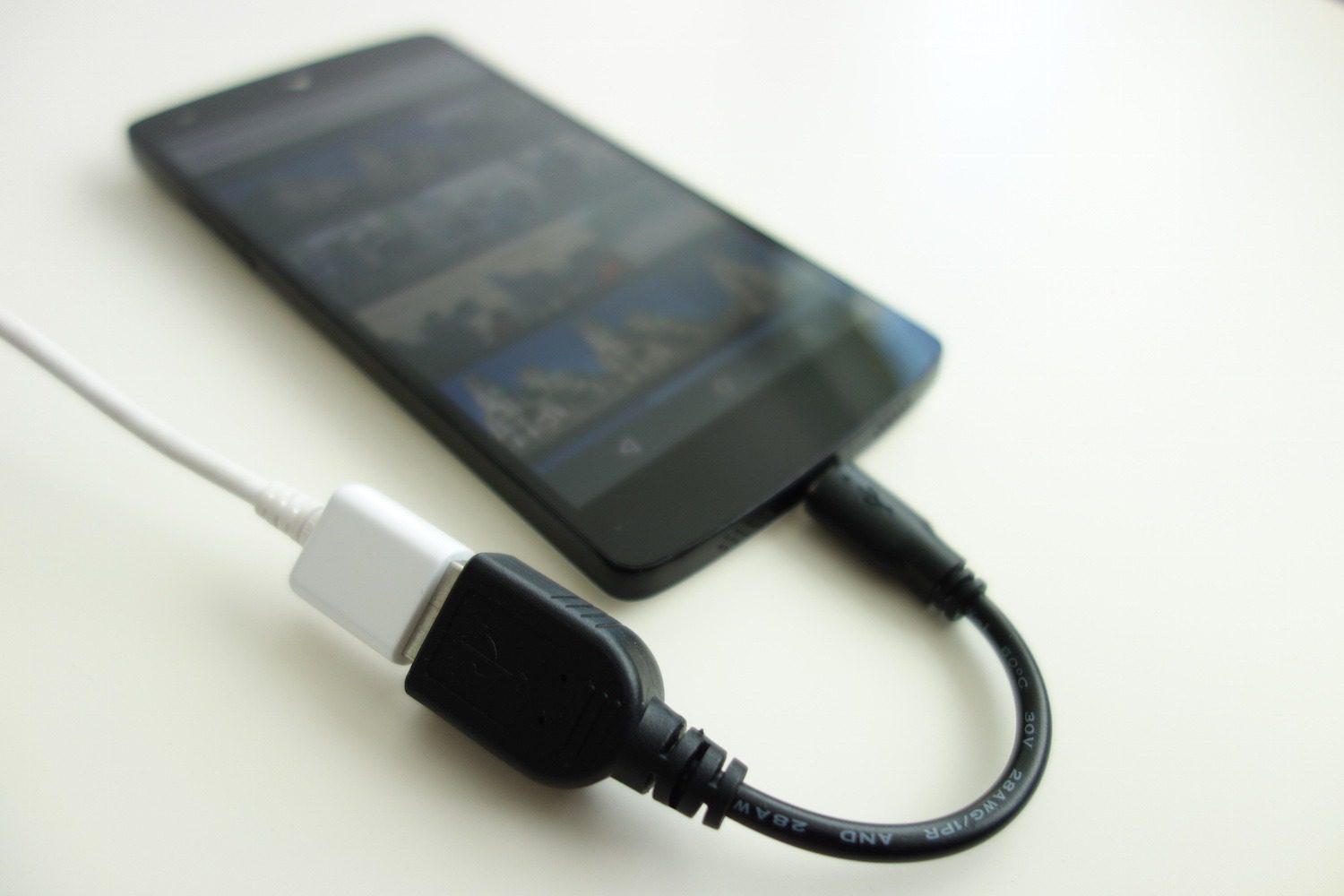 Most recent cameras support the MTP protocol, allowing you to upload your (high quality) footage right after shooting it, without the need of a laptop.
The mobile video workflow
This is all fun and games and seems to be a bit of a gimmick. However, when you think about it, it opens a world of opportunities for professionals that like to travel light (who doesn't!?). For example, a journalist on location can upload his videos to the Internet, allowing an editor to include it into a news item only minutes after shooting. Or what about an event videographer, who can upload a video for a general impression right at the event itself! And the best thing is, you never have to carry a laptop with you, since you can use something that is already in your pocket!
Our new OVP6, that we have been developing in the last months, features a brand new mobile interface which can work wonders in this mobile workflow.
To summarize:
Shoot video with your favourite camera
Import the videos to your own smartphone using a USB-OTG cable
Edit videos on your phone (if required)
Upload via WiFi or 4G to the Blue Billywig OVP
Publish your high quality video right away
Delivering breaking, high-quality footage to your audience has never been more convenient and easy, using only your smartphone and a 10 centimeter cable!
Find out how our platform can support your video strategy
Fill out the form and one of our video experts will happily show you around our platform and answer any questions you might have.